We, Chirico and Calabro CPA provide a wide range of tax preparation, accounting and bookkeeping services. We also offer financial planning, retirement planning, and tax planning services. In addition, we offer cash flow and budgeting analysis, forecasting and projections, accounting software selection and implementation, pension and profit sharing plans, and estate, gift, and trust tax return preparation. Please read details below.

Tax Preparation
Our firm provides expert preparation for all federal, state and local tax returns with reasonable rates. Our firm offers complete payroll preparation and payroll tax reporting services. We prepare federal and state returns and offer full magnetic media and electronic filing capabilities. Our firm offers a full range of tax planning services. We are willing to work with you to reduce your tax issues. We also provide complete tax preparation and filing services. Our firm prepares and files sales tax for any state in the United States.

Accounting & Bookkeeping Services
Our firm offers a complete range of accounting services that include: prepared financial statements, payroll management, receivables and payables tracking. We also provide complete bookkeeping services, including general journal, bank statement reconciliation.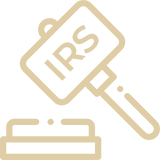 IRS and State/Local Representation
Our firm will represent our clients before the IRS as well as state and local taxing authorities. We are also skilled in negotiating Offer in Compromise with the IRS. In addition, we have developed relationships with other firms which allows us to provide representation in any state.

Financial Planning
Our firm will perform a financial review of your portfolio to establish a suitable asset allocation that would meet your current and future needs.

Retirement Planning
Our firm will work closely with your financial advisors to maximize your retirement plan through carefully executed tax strategies.

Tax Planning
Our firm is entirely up to date on, and continues to study, recent tax law changes with the hopes of making your tax experience simple and easy.

Cash Flow and Budgeting Analysis; Forecasting and Projections
Our firm provides extensive analysis that can help reduce costs, increase financing, prepare for sale and/or to start a new business.

Referral Programs
We have associated with a group of businesses to bring our clients an array of, fiscal and non-fiscal, services. These groups have been carefully selected to provide you with the finest services for low prices. This service is just one of many opportunities our firm brings to our clients. Please, feel free to contact us with your inquiries.

Accounting Software Selection & implementation
If you are tired of manually writing out checks we can fully implement you with a complete computerized accounting system, which will be fully automated and supported by our staff at a very low cost. This system is recommended for any type of business, small or large.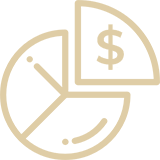 Benefit Plan Services
Our firm is up-to-date on all contemporary pre-taxed benefit packages.

Pension and Profit Sharing Plans
Our firm will strategize the most tax advantageous plans to benefit both employer and employees.

Estate, Gift and Trust Tax Return Preparation
Our firm offers knowledgeable preparation of fedreal and state estate, gift, and trust tax returns.
Hear Back from us in 12 hours or less